15 Steps to Writing a Successful Book. Step 3: Plan out its future before it's written
"The future belongs to those who believe in the beauty of their dreams." ― Eleanor Roosevelt
I created The System of Actions a few years ago. Once I started implementing it, my #self-published book GIRL, TAKEN – A True Story of Abduction, Captivity and Survival became a #bestseller. The book was talked about on TV, on pages of magazines, and discussed on radio shows. The book's #sales went up so as the book recognition.
I want to share with you everything that worked for me. Just follow my blog, or you can find a complete #System of #Actions in my book From Zero to Self-published Hero. For a chance getting it ABSOLUTELY #FREE: Click Here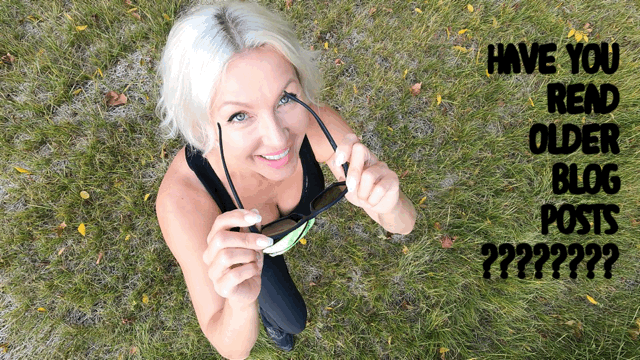 Today we take a look at step #3
Plan out the book's future as you are still working on it
It's definitely a great idea to start designing a future for the book even when it's still in progress. Why? Because it will save you tons of time and will help your book get started in the most #effective way. Begin #planning, figuring out the pros and cons that apply to your own situation. Decide whether you're going to hire an agent to pitch your work to publishers (#Traditional #publishing) or if you'd like to go on your own (#Selfpublishing).
Let's compare the pros and cons of traditional publishing vs self-publishing.
•Definitions
Traditional publishing: when we talk about it, we imagine a system of getting a book deal with a publisher's involvement. Most #publishing companies don't take unsolicited material and prefer to work through literary agents. Once authors finish their masterpieces and decide to take a traditional publishing route, they look for an agent. A few rejections later, when an #agent is found, the new #literary agent and the author sign a contract. The #manuscript undergoes corrections by the agent's team and is later submitted for the considerations of different #publishers. After another few rejections, the right publisher is found, and a contract is signed. The manuscript goes through more edits by the publisher's team. Eventually, the book is published.
Self-publishing is publication without the involvement of an agent or a publisher. The process is pretty easy: an author needs to write a book, create a book #cover and upload a formatted file to a platform of their choice. Almost immediately, the book becomes available on the market.
•Editing
In traditional publishing, once a contract is signed, the author works with a professional team of #editors, #designers, #formatters and #marketers. Writers don't have to worry about that aspect – it will be provided to them by agents and publishers as part of the contract. Most of the time, a traditionally published author doesn't know exactly who worked on his book. The work is done by the team.
Self-published authors are fully responsible for #editing, #publishing, #marketing. Unlike authors who choose traditional publishing, self-published writers choose who to hire for editing.
•Control and rights
In traditional publishing, as soon as authors sign contracts with publishers, they lose all the rights and power over the creative process. The publishing house controls everything from the editing process to the book cover design. Sometimes, the publisher may require the author to make changes that they won't necessarily be happy about, such as a specific book cover design, title choice or modifications within the manuscript.
A self-published author controls the whole process and every aspect – creative, financial and anything in between: editing, price choice, marketing strategies, approaches, etc. All rights belong to the author.
•Timing
In traditional publishing, after the contract is signed, the process becomes extremely slow. It could take a long time before an author can see their book on shelves – from six months to a couple of years. Additionally, publishing houses usually have very strict deadlines for authors.
Self-published authors control due dates and publishing dates. They can choose the date of the publication. The book will be available for sale almost immediately after uploading.
•Rejections
By choosing the path of traditional publication, an author has to understand that their manuscript has to stand out to be chosen by an agent first, and later by a publisher. While looking for representation, an author can get tons of rejections, unlike a self-published author, who publishes anything they want and when they want.
•Marketing
The publishing world is highly competitive. Having an agent and a publisher would give you better chances of getting noticed and being successful in the sales of your book. With traditional publishing, the marketing team may create a marketing plan for your book and manage a promotional process with author involvement. With the expertise of the publishing house, an author has better chances of selling a book successfully.
A self-published author can only rely on their own creativity and budget. They will be dealing with continuous book promotion on an everyday basis, overcoming #marketing obstacles, and facing high competition.
•Cost
There is no upfront cost for a traditional publishing deal and it's always free for the author to start working with a literary agent.
Being a self-published author makes them solely responsible for paying the editor, book cover designer, proofreader, and other specialists who may be hired along the way. The cost varies depending on the book's length, as well as the complexity and professionalism of experts.
•Contracts
Contracts with publishing houses can be very complex. The language and clauses of contracts can be tricky and complicated for authors who don't understand their rights.
•Awards
The ability to enter your work for a prestigious award or literary prize is usually only available through traditional publishing means.
•Royalties
The #royalty rates for traditionally published authors are low. An author receives an amount of money only after the publisher and agent have taken their own parts. Typically, an agent takes 15% of all royalties, the publisher will take the part depending on contract terms, so the author makes about 10% on paperback copies and 30%- 40% on eBooks. A traditional publisher can pay an author cash advances after they sign a book deal. When a book starts selling, an author receives earnings after the advances are paid off.
Self-published authors make money when the book sells. They earn up to 70% royalty on sales in the US, Canada, UK and other countries. They earn up to 60% royalties on the list price of paperbacks, minus printing costs.
•Financial loss
Traditional publishers cover all upfront costs for authors, such as editing, proofreading, and cover design.
Most of the time, self-published authors have already invested a certain amount of money upfront to prepare their book for publishing and may deal with some financial loss if the book does not sell.
•Other nuances
Traditional publishing leaves the authors more time to write new books while excluding them from the subtleties of publishing.
Also, there is a stigma that surrounds self-published work. Some readers try to stay away from self-published books, and I can understand why. Nowadays, when anyone can be a published writer, the book market is filled with mediocre and low-quality content.
While you are still working on your manuscript start researching #agencies' names if you choose to look for a #presentation. It's a pretty time-consuming process, but it's critical to invest a good amount of time in finding names of agents who work with the genre you write in. You can start your search by going through agencies' databases and filtering agents by categories.
If you decide to self-publish your work, you want to start working on promotional strategies that include pre-order and pre-release campaigns.
We will talk about these topics in the next blog posts.
Keep in mind, that if you purchase my book From Zero to Self-published Hero, I will include my own database with agents' and publishers' contact information including their emails.
The selection of #contacts in my #database will save you some time, serve you well and bring excellent results. The database I would like to share with you is the essence of my knowledge – like a treasure chest full of priceless jewels and precious stones – and probably one of the main purposes why you want to purchase From Zero to Self-published Hero.
You can also get this book ABSOLUTELY FREE with every #PUBLISHING and #BOOK #MARKETING #PACKAGE that Belka Books Press offers. Packages start at $20. Check them out here
What #Belka Books Press Does: Book Cover Designs, Author Interviews, Book Reviews, Proofreading, Worldwide Distribution, Book Trailers, Book Promo Videos, Book Publicity (incl. press release), Book Business Cards, Website Creation.
We help to #pitch your book to journalists, reporters, to radio, TV shows or film #producers.
Follow me on Facebook and Instagram:
https://www.facebook.com/authorelenanikitina
http://Instagram.com/author.elena.nikitina
https://www.facebook.com/ElenaNikitinaBiz
If you would like to see THE SYSTEM OF ACTIONS right away and start implementing it towards the #success of your own book, you can check it out on Amazon. It's $19.99.
As always, thank you for your time, and stay awesome!